If you have been following me, you know that I am doing a series on makeup. That link will take you to my first post. I've also written about skincare and primers. I am doing each post based on the order of how I apply my skincare and makeup, so today, we're discussing foundation. This is a HUGE category and can encompass so many things. My goal is to be informative AND succinct, so I'll do my best to summarize everything and if you find that you like this, and want more, you can let me know in the comments!  
Let's begin with the most basic
 what is foundation? The purpose of foundation is to even out skin tone and cover any flaws. Naturally, our skin tends to vary in color. So many factors can affect the health of our skin including our diet, the environment around us, our emotional state, and our physiological state (hello PMS). Based on these factors, we may have some unwanted "issues" such as acne, patchy skin, sallow areas, sunspots, or dryness. I put the word "issues" in parenthesis because it's only an issue if it bothers you. I think we all want to look our best, including me! There is a healthy balance in loving myself exactly as I am, but also wanting to present myself in a way that makes me feel confident. My issue is hormonal acne and it really bothers me. I am trying to accept that it's a beautiful part of having children BUT, I also am less than confident when going out into the world, and I tend to wear makeup daily to help with that lack of confidence. Since having Alex, my skin has lost it's mind. I have breakouts about every 2 weeks, so my main concern is acne and acne scarring. If you have more mature skin, your main concern may be dryness and fine lines. Whatever the concern, more than likely, there is a foundation for it. Hopefully this guide can help you determine which foundation, if any, is best for you. 
I have linked a variety of foundations for you below, so in full disclosure, some of those links are affiliate links. That means I get a commission if you buy directly from my link. How wonderful it would be to help support the blog by doing this, but please feel free to check all resources before purchasing. Thanks so much.

Types of Foundation
BB Cream – BB Creams, or "Beauty Balm" creams are not technically a foundation, but can be used in that way. These creams tend to be a very light coverage and contain ingredients to help the skin such as SPF, peptides, antioxidants, glycerin, and more. You can buy BB creams at the drugstore or in a department store. This is going to less coverage, like a tinted moisturizer. I've used Bobbi Brown's BB cream and definitely recommend it.
CC Cream – CC creams or "Color Correct" Creams are similar to BB creams but just have a bit more coverage. They have similar ingredients to help with the health of the skin, but have just a bit more coverage, with the intent of correcting any discoloration. I've never used a CC cream but I have heard very good things about the It Cosmetics CC Cream. If you are one that does not like to wear a lot of makeup, but would like some coverage, BB and CC Creams are great. If you are aging or have dry skin, there are some wonderful brands out there that carry nice BB and CC creams. Though I haven't talked about them yet, BB and CC creams go well with concealors so that you can keep coverage light in most areas, and only conceal areas of concern. I won't go into more detail with those, but if any of y'all are interested, let me know and I can write a post that goes into more detail. Just leave a comment below!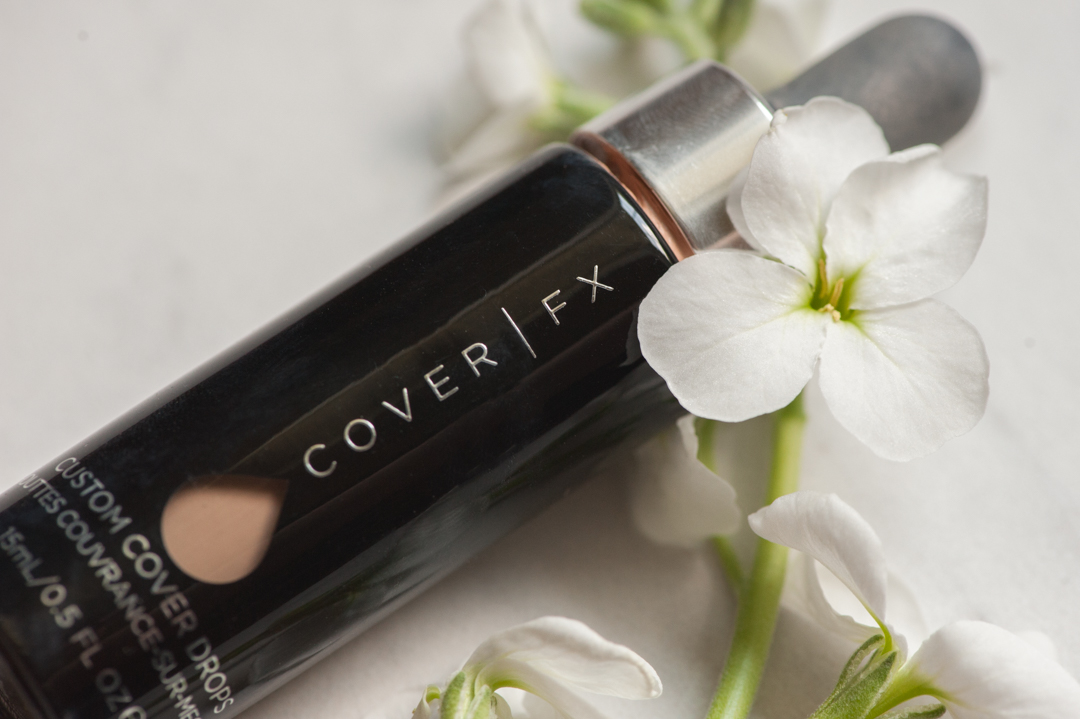 Foundation –  Foundation has the same intent as BB/CC cream but more coverage. It comes in a variety of textures such as a stick, powder, cream, and liquid. It can provide light coverage, medium coverage, full coverage, and it can be buildable, meaning it can be used light to full coverage. To choose which formula is best for you, consider the condition of your skin and the problem area you'd like to "fix".  I have included a brief description of each below as well as some recommendations.
*coverage refers to the amount of color correcting as well as the consistency. Light coverage will be more natural and cover less. It will also feel lighter and give a more natural finish. Full coverage is going to color correct, even out the skin tone the most, will be thicker and will look/feel like you have on more makeup.
Stick Foundation
Can be used with any skin type, excluding oily. This will be medium to full coverage and will be buildable. I have no experience with stick foundations so these recommendations are purely from what I've heard.
*Hourglass Vanish Seamless Stick Foundation
*Bobbi Brown Skin Foundation Stick
Powder Foundation
This is exactly as it sounds, a powder foundation. I actually do not like powder foundations because I don't like the finish (they look cakey) and don't give much coverage. That being said, if you have really oily skin, this might be a good option for you.
*Bare Minerals (the holy grail of mineral powder foundation)
*Tarte Amazonian Clay Full Coverage Airbrush Foundation
I'm sure there are others that are good, but I just don't know anyone that uses them and I don't have much experience with them. I have used Bare Minerals and as I said before, wasn't a big fan.
Cream Foundation
So…. I've read where this can be good for textured skin and all skin types. I have normal skin that tends to get a little oily during my period, so cream sounds heavy and scary to me. That being said, you can buy oil free cream foundation and there are a few I've heard good things about.
*It Cosmetics Your Skin but Better (this is a CC cream but I've heard it does well with coverage)
*Kevyn Aucoin The Sensual Skin Enhancer Concealer and Foundation (this is supposed to be full coverage)
Liquid Foundation
This is probably what you are using or have used. It's the most common and has the most in terms of options. You can get moisturizing light to full coverage and you can get oil free light to full coverage.
*Makeup Forever HD Invisible Cover Foundation – full coverage, normal to dry skin
*Estee Lauder Double Wear Stay in Place – full coverage, all skin types
*Makeup Forever Mat Velvet -Mattifying Foundation – full coverage, normal to oily skin
*Bobbi Brown Skin Foundation – light coverage, all skin types
*CoverFx Natural Finish Foundation – medium to full coverage, all skin types but good for oily Some other good ones include Lancome, Dior, Chanel, and Laura Mercier. If you're not sure, just go to the Sephora lady (or Ulta lady) and ask for help. They are usually very knowledgeable and helpful.
One other note – luminous means dewey and is more suited for normal to dry skin. Mattifying means a "dryer" finish and will be more suited for normal to oily skin.
How do you apply it?
Brushes – I actually have a post about makeup brushes here. My favorite way to apply foundation is either with a beauty blender or a stippling brush. Both are good are setting the foundation into your skin so that it blends into your pores, and doesn't sit on top, giving you that cakey look and feel. There are more affordable makeup sponges but I'm going to tell you, going with the beauty blender is the best option. I didn't believe it but once I tried it, I was sold.
Finding the right color  just go to the counter and ask the ladies. They can tell if you need something cooler or warmer, with yellow or red undertones. Just go listen to them! If you're wanting drugstore, you're going to have to guess. Put the bottle up to your neck and see what matches the closest. You may want to go ahead and buy a lighter and darker color, so that you can try them when you get home. Sometimes, they will take them back. I just prefer to go ahead and go the makeup counter, because by the time I do all of that, i could've just bought a foundation that doesn't cost that much more and is probably a little nicer anyway.
Favorite Brands
My go to makeup brands are Bobbi Brown, Mac Cosmetics, Cover Fx, Makeup Forever, Laura Mercier, and Tarte. I feel like those are pretty reliable and no matter what you buy, you're probably going to like it. One I am very interested in trying is Anastasia Beverly Hills. I like her brow gel and love lots of the eye palettes, but have never tried anything myself so I can't say for sure.   I know that was so much information but hopefully, you found it helpful. Please feel free to message me if you have any questions!!
Next up, we'll be talking color correctors and concealers! If you have any suggestions for posts, please feel free to message me or comment below.
Also, I do offer makeup tutorials so if you're wanting a little extra help, please feel free to contact me to set something up!