If you've followed me on my instagram, you know that I have been training for the RocknRoll Savannah Half Marathon. I picked this race as a way for me to get back into shape after having Alex. I haven't been as motivated to workout since having Alex, so I thought signing up for a half marathon in one of my favorite cities would be the way to force me into action. Spoiler alert: I didn't run the race. I have been sick for the past month and while I have been on the mend, the combination of inconsistent training, a terrible sore throat, and a persistent cough forced me to make the decision to sit this one out. We spent some time in Tybee instead, so I thought I'd share some of the pictures with you.
Savannah, GA is a little town nestled on the coast of Georgia. It's a city reminsicent of Charleston, though much smaller. As a native South Carolinian, I'm sure it heresy to say this, but I prefer Savannah over my little cousin to the south. It's much more laid back, friendlier, and eclectic. Savannah is full of beautiful old buildings, ghost stories, a vibrant culture, and tons of art students. It's the home of SCAD which is probably why the people seem so much more interesting to me.  There are different pieces of the Historic District that create a fun place to visit, with or without the kids. Below are some tips when traveling to this Old South destination.
Stay Downtown
On this visit to Savannah, we actually stayed on Tybee Island, a beach about 12 miles southeast of Savannah. It was cheaper and had the potential of entertainment for the kids while I ran the race. Tybee is a fun place to visit but it doesn't compare to all that the actual city of Savannah has to offer. Hotels vary in price and the selection on Airbnb is huge.I've stayed at the Andaz, the Marriott, The Hyatt, and another hotel that I can't remember (though it doesn't matter because I wouldnt' recommend it). The Andaz topped them all in terms of location, cleanliness, character, and affordability.  There are many cute boutique hotels on the river like the Bohemian that look nice as well. Make sure when choosing a location that you stay in the historic district. It can be confusing on the map but you really need to be within 2 miles of the river front. Anything outside of that and you're no longer in walking distance from where you want to be.
Take a Trolley Tour
Trolleys provide tours that tell of the city's culture and history. There are also horse and carriage tours but the trolley goes a further distance, provides transportation through the day as you can hop on and off, and you're not having horses pull you around. There is a market with lots of art galleries, the river walk, Forsyth Park which is surrounded by old, beautiful houses, and Broughton st. The city was built with little parks throughout full of benches, old oak trees, and statues.
There are so many good places to eat so I thought I'd highlight a few of my favorites.
Oh and you have to get some ice cream from Leopold's.
Unfortunately, we did not get to spend much time in Savannah. We stayed about 12 miles south, on a beach called Tybee Island. Tybee is interesting with a couple of beautiful landmarks. It has a cool pier with places to eat, a lighthouse with a museum, and a fort. The beaches are beautiful, filled with soft sand and gorgeous dunes with sea oats. It's a pretty affordable place to stay but there are parts that are somewhat run down. It's charm and laid back atmostphere make it a great place to visit. The food was good and there is a little ice cream store on the south end that makes some killer vanilla ice cream.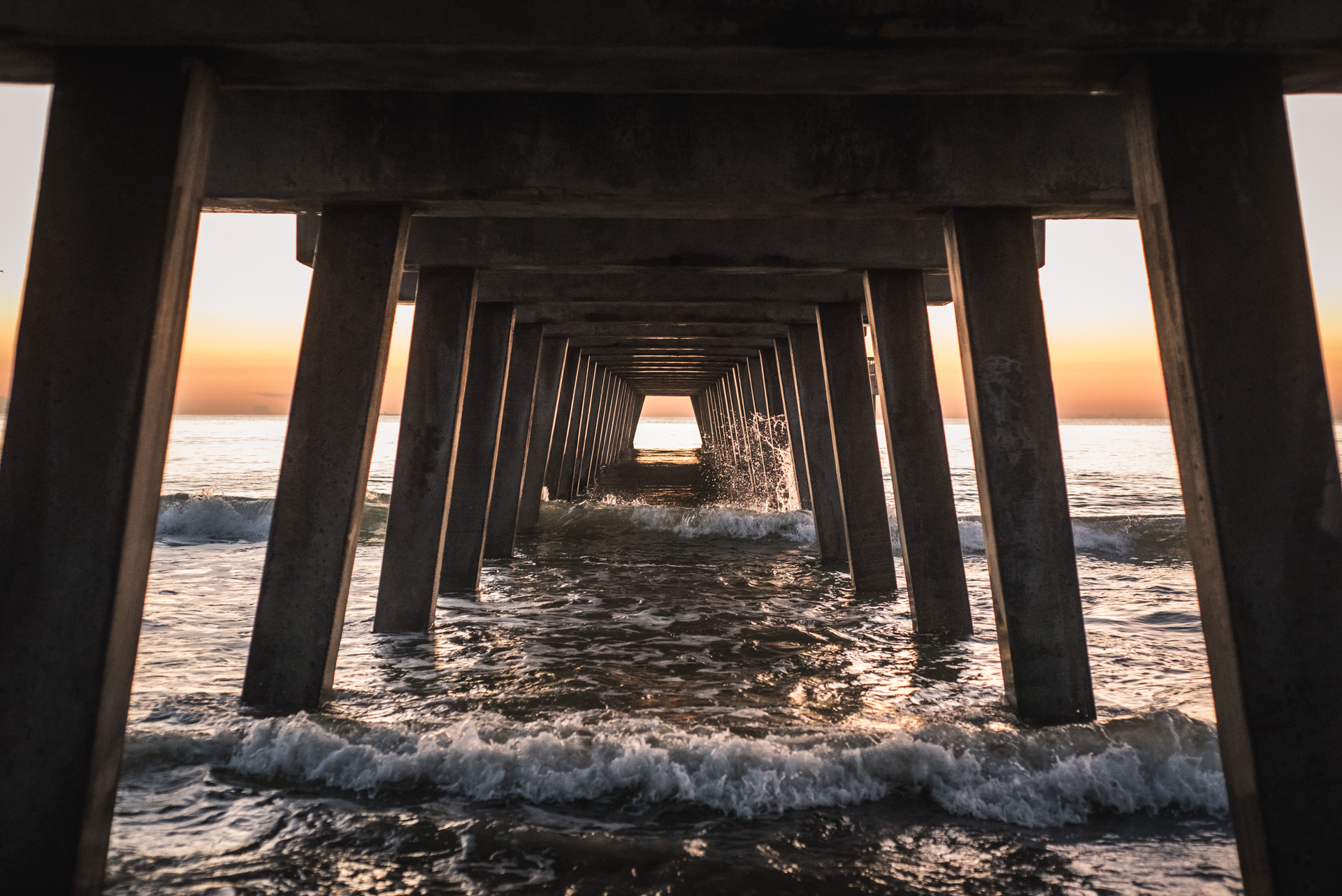 My kids had a hard time this trip. I don't know if it's because they've been sick or maybe because my husband wasn't there, but they were full of emotions and tantrums. That made doing anything hard, but that seems to be how it goes when traveling with kids. I see my friends travel frequently with their children and it doesn't seem to be an issue so if any of you have any tips for managing kids on vacation, let me know. I can tell you that I won't be writing that blog post any time soon because I was a big old failure at that this time! I do love to travel and so, as I continue to navigate the toddler life, I will do my best to share any successes. I'm also willing to show you all of my failures as well.
The lesson I took from this trip is to stay within walking distance of the place you want to be, feed them frequently, and if they're sick, just prepare yourself for a different kind of vacation. Also, trying to watch a football game in a small condo with two rambunctious kids just probably isn't a great idea.
I'm not sure if I've done the city justice in this post, so please feel free to contact me if you have any questions about traveling to Savannah. I have eaten lots of places, stayed at a lot of hotels, and walked a lot of miles through that city! I hope you've enjoyed!