One of the things that I take pride in is my ability to give a thoughtful gift. I don't know if one of the love languages is shopping but if it is, that's mine. While that sounds about as shallow as one can be, I truly do love the process that goes into finding a unique, unexpected gift for my loved ones. There's nothing that says I love you more than a gift that shows you pay attention to them, a gift that represents things they like. One of the best ways to find those types of gifts is to shop small. Since it's the biggest shopping weekend of the year and it is a rite of passage a blogger to do one, I decided to do a gift guide in addition to the thousands of others out there. This gift guide is unique in that I am showing y'all some of my favorite shops owned by small business owners and mompreneurs. These gifts are typically unique, affordable, and your dollar is contributing directly to a small business owner. You can't really get any better than that. Check out these wonderful shops and buy some gifts for your family this holiday weekend!
Art
Greenville is full of beautiful artists such as Laurie Buck, Emily Jeffords, Marquin Campbell, and Sunny Mullarky, but Lauren's is my very favorite. I love Lauren's work because it is colorful, incorporates nature, but does so in a way that is very creative. Her work is abstract but not so much that I don't know what the heck is going on. She is a budding artist and so her gallery is not super extensive, but she is accepting commissions so I highly recommend reaching out to her. I am blessed to have one of her pieces in my home.
Helen's work is interesting and very different from what I've seen around town. Her pieces are colorful and vary in medium but my favorite are the animal portrait series. I am thinking about getting some of these to put in Ellie's room.
Skincare
At some point, I am going to blog about my new skincare routine, so be on the lookout for that. I have completely switched to DIY skincare and have let go of all of the fancy packaging and harsh ingredients. My skin has recovered so much from all that I did do it, so when I found this gal on IG, I was super excited to try some of her stuff out. I recently bought the clay mask that has coffee in it and I can't wait to try it. She's even featuring 20% off this week, so take a look.
Jewelry
Chances are, if you've seen any of my flatlays on IG that have jewelry, it's from Katie. She makes beautiful pieces and she's in our own backyard! I am amazed at the quality of her pieces relative to her prices. We have a few jewelry makers in Greenville such as Laura Cox and Leandra Hill, but Katie's is my favorite.
I am collaborating with this shop right now and I am so excited about it. Her jewelry is beautiful and is inspired by yoga, so you know it's right up my alley. Even if you aren't a huge yoga gal, she has some beautiful, dainty pieces that are perfect for every day.
Journals
I was on the hunt for interesting journals that didn't cost a ton. While I don't mind paying artists prices because I 100% think they deserve it, I just didn't have the budget to spend lots on journals. I found some beautiful leather bound journals, though, so maybe in the future!! I knew that leather wasn't going to be in the budget but what could I get that was interesting and useful? If found this gal and fell in love with all she had to offer. My favorite was her Daily Peace Journal and bought several for gifts for my friends.
Ornaments
This gal has a TON of different things to choose from. She has jewelry, cards, watercolor prints, and the thing that I loved, ornaments! They are custom and super cute. You have to check her shop out. Perfect presents for teachers, friends, and grandmothers.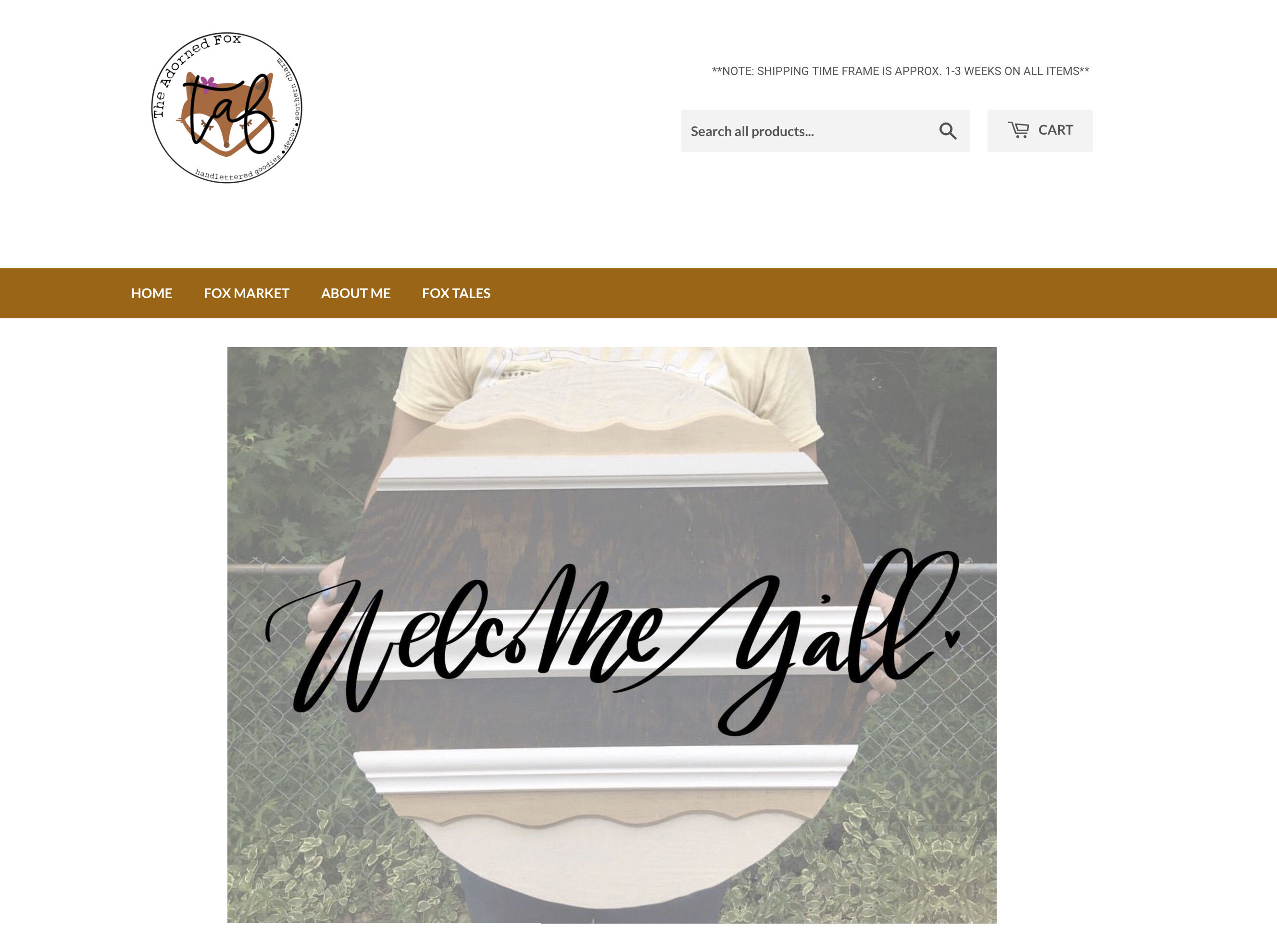 Kid's Apparel 
If you see Ellie with a bow, then you've seen these. Her bows are well made, beautifully designed, and very stylish. She is local so that's a plus as well.
Little Faces Apparel
Her twirl dresses are Ellie's favorite. I also bought Alex a little romper that is so cute, I am dying. They are well made and the fabric is organic cotton. She has beautiful colors and they go well with the bows above!
There you have it! I hope you enjoyed this list and find it helpful for Christmas shopping! If you do, let me know down in the comments! I love hearing from y'all. Thanks so much!