As the holidays seem to be quickly approaching, bloggers are ferociously getting out their gift guides. At first, I wanted to avoid this topic altogether, but I realized there are probably a lot of you who are similar to me in that you want to buy more ethically for Christmas. My kids are young and though I try to buy less, I enjoy giving them gifts. Giving gifts and acts of service are my love language and Christmas is a time of year where I get to exercise that fully. I love thinking of things that mean something to my family. I always struggle with the minimalist idea that we shouldn't consume so much during the time of year where gift giving is such a huge ordeal. Between my love for pleasing others and the pressure to provide a fun holiday moment, I have sought out a way to find balance between the two extremes. If you are like me, then this post is for you. Here is a gift guide to serve those wanting to shop in a more conscious way. 
Second Hand
Keep in mind that buying second hand is always an option. With sites like ThredUp, Poshmark, and Craigslist, you can buy anything from clothing to purses to expensive toys. A friend of mine found an American Girl Doll on Craigslist in great condition. She also found a battery operated car that her kids love to use. This is a great idea for more expensive items, especially if they are of good quality. I think these sites are better than Miracle Hill or Goodwill simply because you can look for specific items vs having to go in time and time again.
Experiences
Experiences are another gift item that have a small impact on the environment and on our overconsumption. Here are a few ideas for various family members.
Kids:
South Carolina Children's Theatre – They have so many kid friendly shows and are fairly affordable
Peace Center – Aladdin is coming and I've thought about getting tickets for Ellie and I, though they are considerably more expensive than the children's theater.
Monster Jam – This is probably going to be one of Alex's gifts. He loves monster trucks and my husband would rather take him to see that than take Ellie to the theater.
TCMU Membership – The Children's Museum of the Upstate is AMAZING. I have been to children's museum all around Greenville and we have the best one, seriously.
Movie Theater Tickets – Ellie loves going to the movies so I gave her a gift certificate for her birthday. She loves paying with her own card.
Adults
Sugar Mountain: I bought my husband a gift card here to go snowboarding one year and he really enjoyed that. If you're partner is a skier, this is a great option.
Hotel Domestique – Located in the northern part of TR, this beautiful hotel looks like a fun way to have a night away from the kids.
BMW Nascar Racing Experience – Need I saw more
Organic Face Tan and Body – Locally owned, this spa has some beautiful services and great customer service
If you need more ideas, message me because I have so many examples of experiences around this beautiful area!
Things to Open
Other options for kids include clothes, subscription services, and crafts.
KiwiCo – This subscription service has fun projects for kids based on age. Cristin Cooper has a post about it and a discount code. They're also having a black friday sale right now!
Pact – this company has tons of clothes made from organic cotton. I have several items in adult clothes, but they have a fun kids section too
AC Moore – Though this isn't exactly "no waste", it's a fun activity that teaches kids a skill. I can't find the llama plushie that Ellie made, but this unicorn one looks pretty fun
Native Shoes – Ethically made kids shoes that are also very cute. and actually, pretty affordable.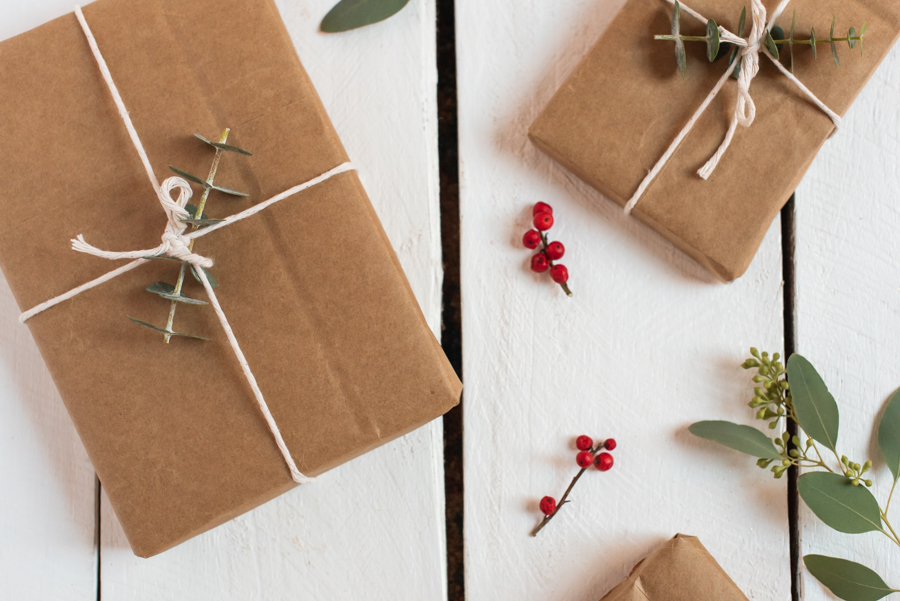 Adults
Clothes from Ethical Brands – When I make shopping lists for clients, I ALWAYS try to include clothing from ethical brands. My favorites are Everlane, Amour Vert, Patagonia, Pact, Fortress of Inca, Nisolo, and Universal Standard.
Pictures – As an adult, when I want something, I generally buy it. I think most people are that way, so gifts that are sentimental are very thoughtful and more meaningful than that new gadget. Some very unique photo ideas are listed below.
Fracture Me – This company prints your images on glass and the final product is beautiful. I ordered two and I absolutely love them. It's a nice, unexpected alternative to canvas.
Blurb – My friend recommended Blurb to me last year, and it really is a solid photo book company. I actually create a photo book for my kids each year full of pictures that tell a story. I hope they look back on these as adults and see what their life was like. These are also great presents for grandparents and spouses.
Custom Framed Prints – Though this is more expensive than buying a frame at the store, the quality is INSANELY different. I bought some cheap frames at Hobby Lobby a couple of years ago, and my pictures are ruined because of moisture. The frame just didn't protect them very well. Having your pictures framed at a professional lab looks much more aesthetically pleasing AND it protects your images as well. Just imagine those beautiful old photos of your grandparents. They were done professionally which is why they've held up so long.
Yeti Coffee Mug – Before these, I had to reheat my coffee a million times as a stay at home mom. These mugs are made of stainless steel and they keep my coffee hot FOR-EV-ER.
Home Decor – The Citizenry makes beautiful home goods in an ethical way. I especially like their pillows and baskets.
I hope this gift guide has been helpful for you. I understand the struggle in trying to juggle gifts that the kids enjoy, trying to buy things in an ethical way, budgets, and just getting over the old ideas that Christmas has to look one way. This is something I struggle with every year. I want to fill my kids stockings with experiences, but the reality is, it doesn't seem as fun to open something like an experience that they can't write understand. And of course, they've been inundated with toys they see on YouTube and Nick Jr, which makes the efforts to buy more consciously that much harder. I hope with this gift guide, you are inspired to just make a couple of changes. You don't have to start living off the grid, whittling chairs from trees in your back yard, but the idea is that we all have the power to make small changes which can, hopefully, change the world a teeny bit at a time.
As always, thanks so much for reading.
Pin it for later!